Ah summer . . . everything seems to be fresh, fresh, fresh this time of year! The air, the seafood, the produce, the flowers . . . The Cape and Islands locals love to take advantage of the plethora of farmers markets. You can find everything from locally grown vegetables and meats, to homemade breads, jams, juices, soaps and candles. You might even come across some live music!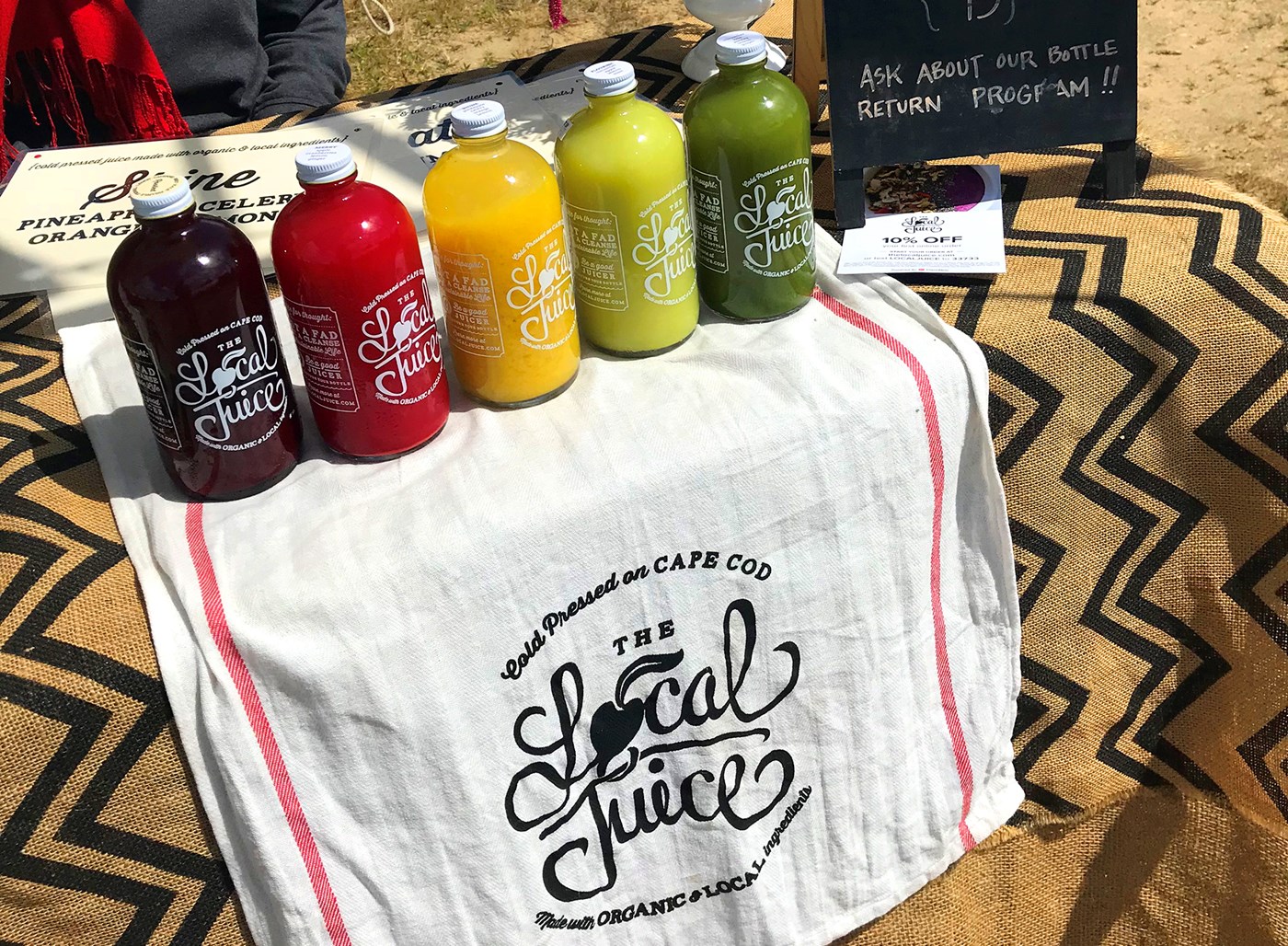 Here is a list of farmers markets on Cape Cod, Martha's Vineyard and Nantucket. Be sure to stop in to not only help support local Cape & Island businesses, but to snag some really fantastic local products!
Barnstable Village Farmers Market, Sundays 9am–12pm, Superior Court House Lawn, 3195 Route 6A.
Enjoy locally produced, fruits, veggies, plants, herbs, breads, cookies, and other baked goods. Always a large selection of items to choose from.
Chatham Farmers Market, Tuesdays, 3–6:30pm, 1652 Main St.
Grass fed beef, local organic veggies, cheese, pasta, cookies, breads, donuts, herbs, and plants are just a few of the fabulous items you will find at the Chatham's Farmers Market!
Falmouth Farmers Market, Thursdays, 12–6pm, Marine Park, 180 Scranton Ave.
A visual and aromatic feast, this market's farm tables are loaded with the region's freshest, in-season fruits and vegetables, eggs, honey, ciders, cheeses, seafood, pasture-raised meats and poultry, jams, preserves, cut flowers, and nursery stock. Local food artisans bring fresh bread, prepared foods, and other goodies.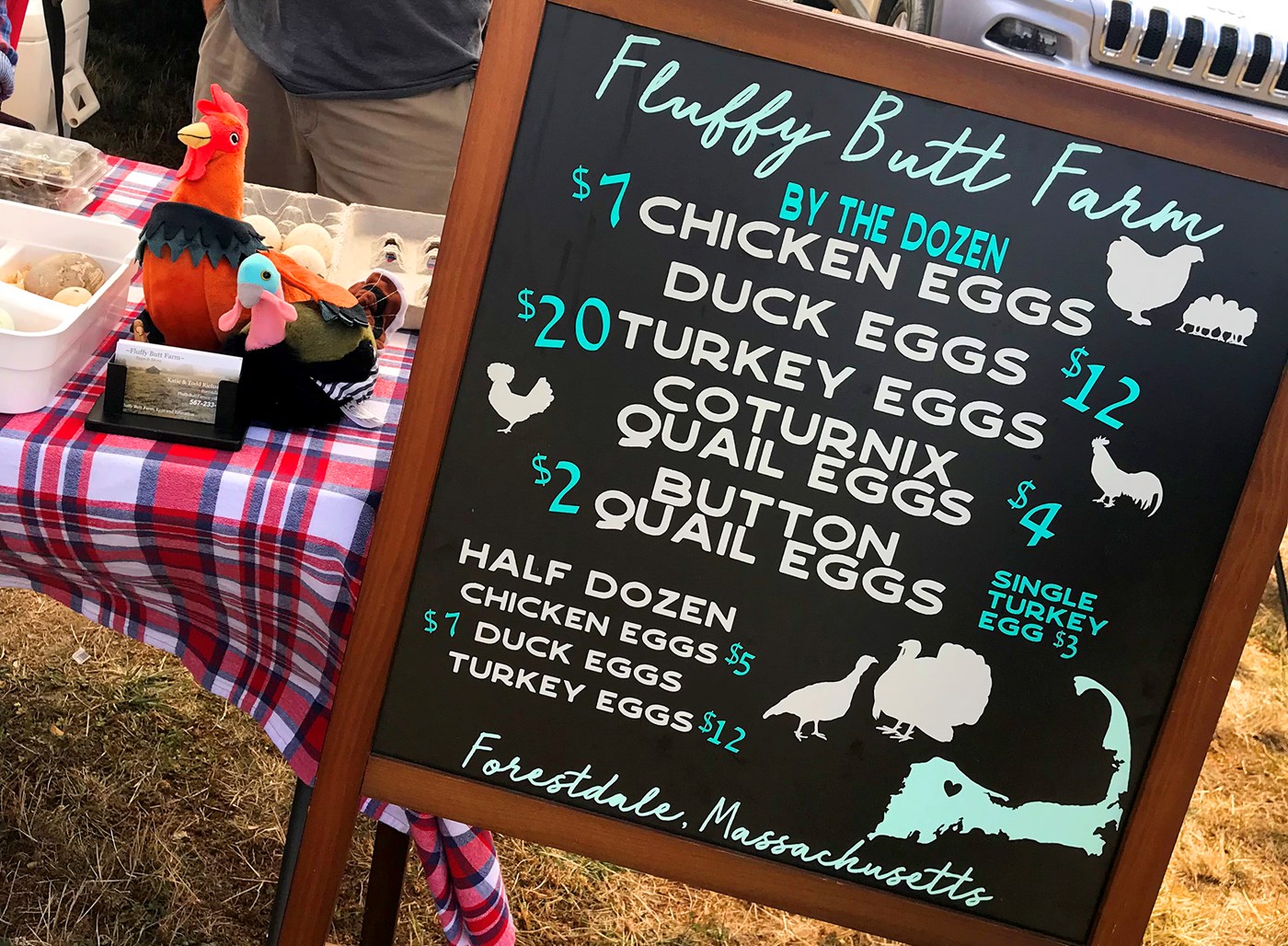 Harwich Farmers Markets, Thursdays, 3–6pm, Brooks Academy Museum, 80 Parallel St.
Shop for locally grown produce on the grounds of Brooks Academy Museum in Harwich Center. The seasonal, weekly Farmers Market will feature seasonal fruits and vegetables, herbs, cut flowers, baked goods, and other items at the weekly event, sponsored by the Harwich Agricultural Commission and the Harwich Historical Society. Rain or Shine! Museum exhibits are also open at discounted admission.
Mashpee Commons Farmers Market, Sundays, 12–4pm, 32 Market Street, Mashpee.
Mashpee Commons Farmers Market provides access to fresh, local, seasonal produce, meat, cheeses, and prepared foods that are sourced locally for Mashpee residents, visitors, and the Cape Cod community.
Nantucket Farmers and Artisans Market, Saturdays, 9–1pm, Upper Cambridge St. and North Union St.
The market features locally grown vegetables, herbs, plants and cut flowers, as well as baked goods, locally roasted coffee, and locally, hand-crafted pottery, jewelry, crafts, and more. The market's mission is to provide fresh produce directly from local growers to residents, to promote local cottage industry, and to educate the community about the personal benefits of healthy eating and the economic benefits of supporting local entrepreneurs.
Orleans Farmers Market, Saturdays, 8am–12pm, 21 Old Colony Way.
The Orleans Farmers Market now has over 30 vendors selling a wonderful variety of fresh, Cape Cod grown vegetables, plants, honey, lobsters, soap, worms, flowers, bread, and other local products.
Osterville Farmers Market, Fridays, 9–1pm, Osterville Historical Museum, 155 West Bay Rd.
From organic fruits and vegetables, to jams and jellies, breads, eggs, BBQ, handmade soaps, poultry, plants, cupcakes, spices, and herbs, to codfish cakes with cranberries — the Osterville Farmers Market has something for everyone.
Plymouth Farmers Market, Thursdays, 2:30–6:30pm, Plimoth Plantation, 137 Warren Ave.
This vibrant mix of certified organic farmers, conventional growers, meat, pork and poultry farmers, food-makers who source locally, artisan food crafters, local earth-based artisans and musicians, and committed community groups working to promote and support local agriculture will gather outdoors every Thursday June through October on the grassy field at the River Street entrance to the museum. Enjoy performers, chef demos, and a kids' tent, and visit the rare breed farm animals while shopping for fresh, local foods. Free, everyone is welcome.
Provincetown Farmers Market, Saturdays, 9–3pm, Ryder Street Parking Lot.
A wonderful Cape Cod farmers market. You will find such items as baked goods, cheese, flowers, fruit, herbs, vegetables, honey, jams, meat, and plants.
Bass River Farmers Market, Thursdays and Saturdays, 9–1:30pm, Cultural Center of Cape Cod, 311 Old Main St., Yarmouth.
Plenty of fresh and delicious food and locally made products to choose from at the Bass River Farmers Market such as plants and flowers, local meat and fish vendors, homemade baked goods, fresh Cape Cod grown veggies, and herbs.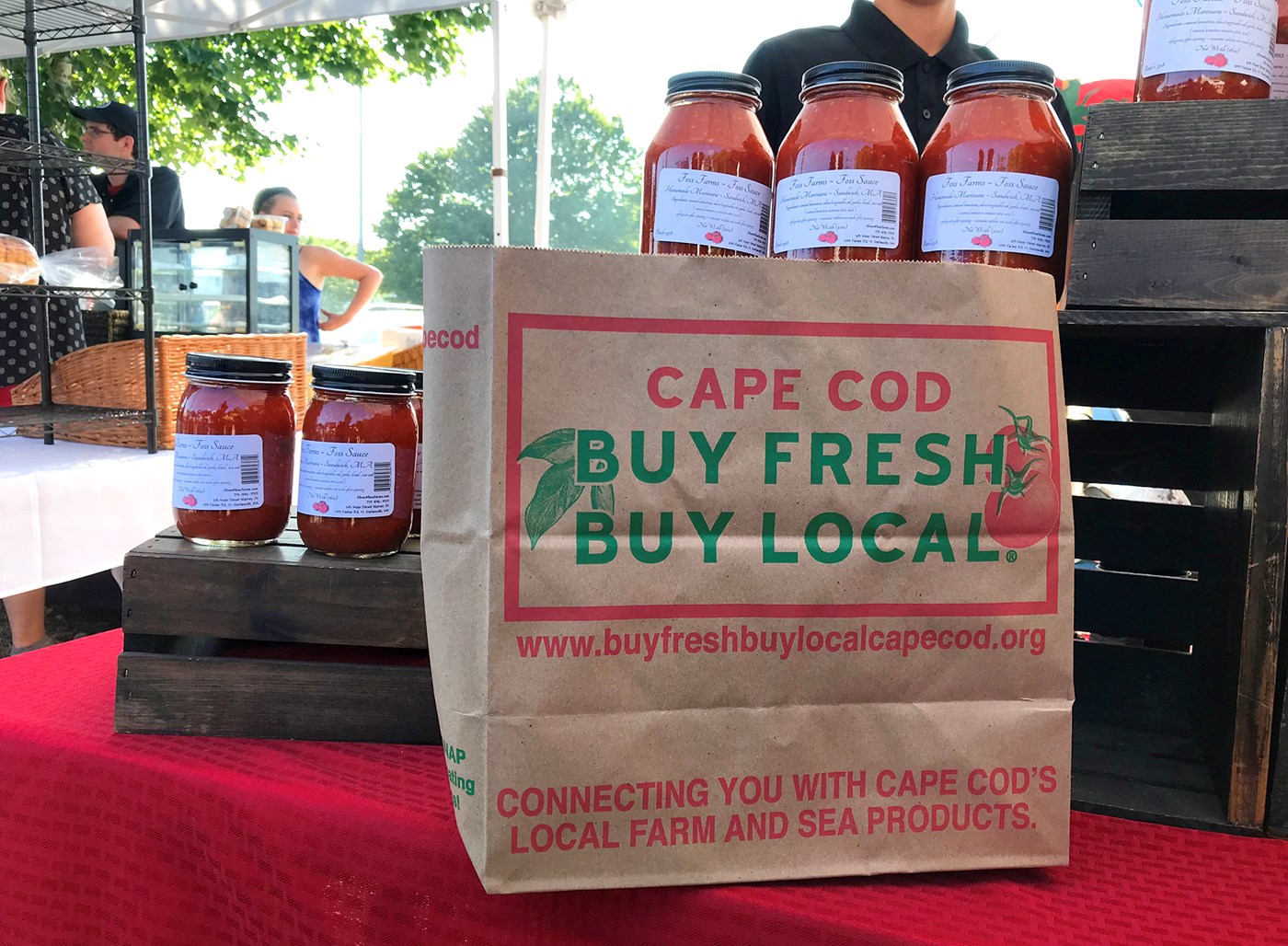 Sandwich Farmers Market, Tuesdays, 9–1pm, Village Green, Rt. 6A, Sandwich.
Come out to the Village Green in Sandwich and support your local vendors. Pick up some eggs or grass-fed beef, veggies, freshly baked goods, savory pastries, and so much more.
Truro Farmers Market, Mondays, 8–12pm, Veteran's Park, Truro Center Road.
The mission of the Truro Farmers Market is to educate the consumer about the many benefits of local food to our health and the environment. Direct access to Barnstable County's local harvest and harvesters will enhance and enrich the community by offering community-led education as well as a venue to sell products grown, raised, or caught on Cape Cod by participating vendors. The market connects and benefits every socio-economic level, striving to be accessible to all.
Wellfleet Farmers Market, Wednesdays, 8–12pm, Preservation Hall, 335 Main St.
Come to Preservation Hall in Wellfleet and explore all the wonderful items offered by our local farmers, artisans, craftsmen, bakers, and musicians. Fresh & local produce, honey, eggs, cut flowers, prepared foods, baked goods, coffee, live music, and more!
West Tisbury Farmers Market, Saturdays and Wednesdays 9–12pm, Grange Hall, 1067 State Rd.
You won't want to miss the sights, sounds and tastes at the Farmers Market at the West Tisbury Grange Hall: just-picked local produce, fragrant flowers, delicious prepared foods from Island kitchens, and more.