Excellent blog by Jennie Sparrow…….
There's one question Cape Cod vacationers, and even locals, face: ocean side or bay side?! It's a perennial dilemma that most people, myself included, don't mind having!
My love affair with the water began at one of the most beautiful beaches on the Cape, Little Pleasant Bay. Filled with boats and views of Sampson and Hog islands, this Lower Cape treasure basically baptized me into Cape Cod life when I tripped and fell face-first into the salty bay as a toddler! It will forever hold a special place in my heart. Not much else can rival the fragrant bay breeze, the gentle sound of lapping waves, and the tide pools teeming with sea life . . . EXCEPT, a day spent out on the Outer Beach!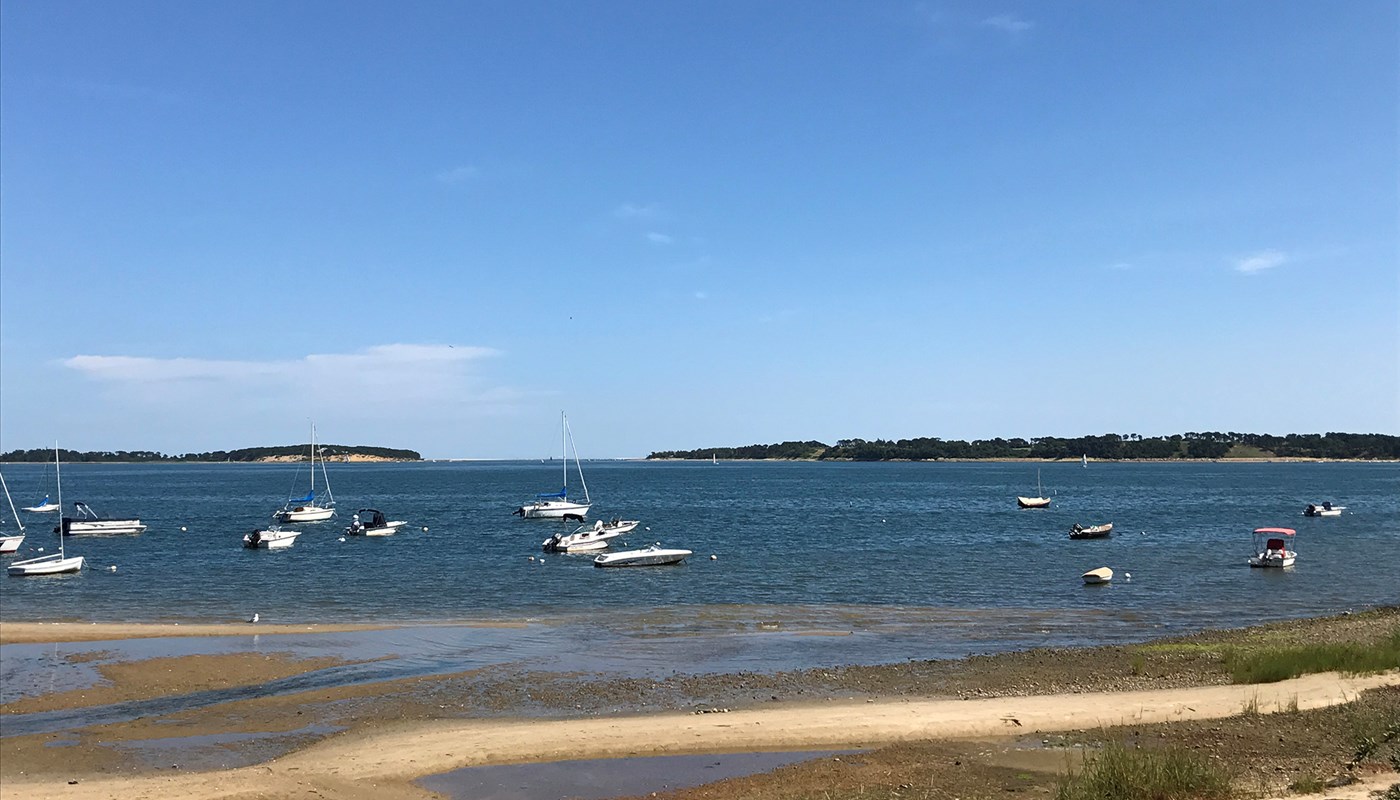 Little Pleasant Bay in South Orleans.
Just about every child raised on Cape Cod has an ORV adventure at one point in his or her life. My earliest Outer Beach memory includes a very bumpy ride in an old Jeep Wagoneer owned by my father's best friend. There was a twinkle in his eye as we drove over the sandy bumps that elicited giggles from my brother and me! Out we went, down Callahan's Pass, to the Orleans resident side of Nauset's Outer Beach. We set up our beach chairs, unloaded the pails and shovels, and dug into the hot sand . . . until the lure of the big ocean waves taunted us into play! Running from the waves at first, then growing bolder and running into the waves — what a thrill it was!