Looking for romantic things to do in Cape Cod?
Cape Cod is the perfect place to go for the adventurous couple. Many people are not aware of this but Cape Cod has been named in the top 10 in the world for outdoor water activities including whale watching, paddle boarding, kayaking, beach activities and windsurfing.
Along with beach activities couples love the areas historic charm, making it the perfect place for a romantic getaway with great art, golf courses, world-class bike trails, shopping, museums and restaurants – perfect for date night ideas.
Romantic things to do in Cape Cod: Date Ideas for Couples
Go on a night photography tour:
One of the things I have personally always wanted to master is night photography because it is so magic. If you are in the same boat as us, we would highly recommend booking a Night Photography Tour in Cape Cod.
Cape Cod is one of the best places in the United States for night photography so if you want to UP your photo skills this is the perfect place to do so.
Cape Cod is quite serene after dark and a photo tour allowed you to see popular destinations with virtually no-one else around which is always nice for a couple, and very romantic.
One of the best things to do at night in Cape Cod for couples.

Private sunset cruise:
I'm sure no-one will argue if I tell you that a sunset cruise ranks as one of the most romantic activities in Cape Cod. Sure, upping the anty and going on a private cruise is a little more expensive but it is so nice not to have to go on a boat packed with tourists whn you are trying to woo that special someone.
The perfect splurge for a proposal or anniversary trip for sure.
Enjoy your very own private 42 ft trawler for up to 6 people for 3 hours (why not invite friends and make it a fun double date?!) What is great about a private charter is you don't have to purchase overpriced drinks as you are welcome to bring beverages, alcohol and food to enjoy your day upon the water.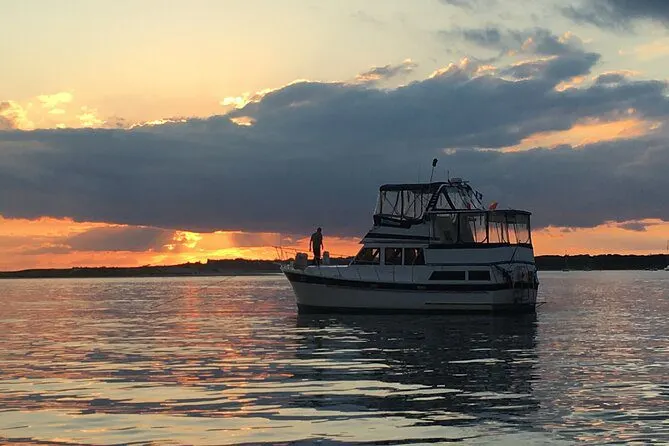 Go on a fishing trip:
If you are looking for an active date idea in the area,  a fishing trip is the perfect activity to do! Not just one for the boys, it is also a great activity for adventurous couples who like a bit more action. The fishing experience includes trolling for Striped Bass and ferocious Bluefish as well as jigging for Mackerel.
This trip lasts for 4 hours so it is really an all day affair. If you want a chance to sight a whale in the area this is also a good opportunity. As 6 people are able to be included on the boat, you could also make this a fun double or triple date.

Self-driving tour of Cape Cod and Provincetown:
If you really don't know the area well, and are traveling in by vehicle, we would highly recommend a self driving tour of the area. The tour is really cheap only $8 USD and will provide you with a self-guided driving tour of everything Cape Cod has to offer from lighthouses to sandy beaches.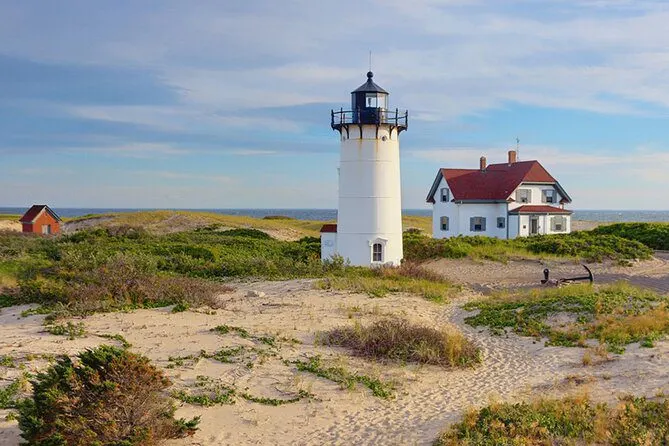 Wellfleet Drive-In
Let's start with something very iconically romantic – a drive in cinema! One of the most iconic and unique things to do in Cape Cod is to visit the Cape Cod drive-in theater.
This is a popular idea with locals in the area, especially if it raining lightly outside – the perfect rainy day date idea! This romantic activity in the Cod can go on for a while as you are able to watch more than one movie at a time.
Dine at a Romantic Restaurant
What's great about New England is that there is many romantic restaurants to enjoy for couples.
If you are looking for one of Cape Cod's best fine dining experiences, you can't miss Twenty-Eight Atlantic. It is the only Forbes 5 star restaurant in the area so you know it is going to be good. If visiting this restaurant is very important to you, you will need to plan your trip accordingly as it is only open seasonally from April and November.
The highlight of this restaurant is that is provides gorgeous views of Pleasant Bay along with 5 star cuisine. Some of the signature dishes include ash-roasted cod loin and charred corn and cilantro ravioli served with cotija cheese and mole sauce.
Another good option is the Belfry Bistro. If you are interested in dining at a interesting restaurant in Massachusetts, this is a good selection. The restaurant is a renovated historic Massachusetts church originally constructed in 1901. It is a very romantic place to dine as it showcases nightly piano performances. Along with dinner, the Belfry is known for putting on an awesome Sunday brunch with things such as lobster omelettes and spinach and goat cheese frittatas on the menu.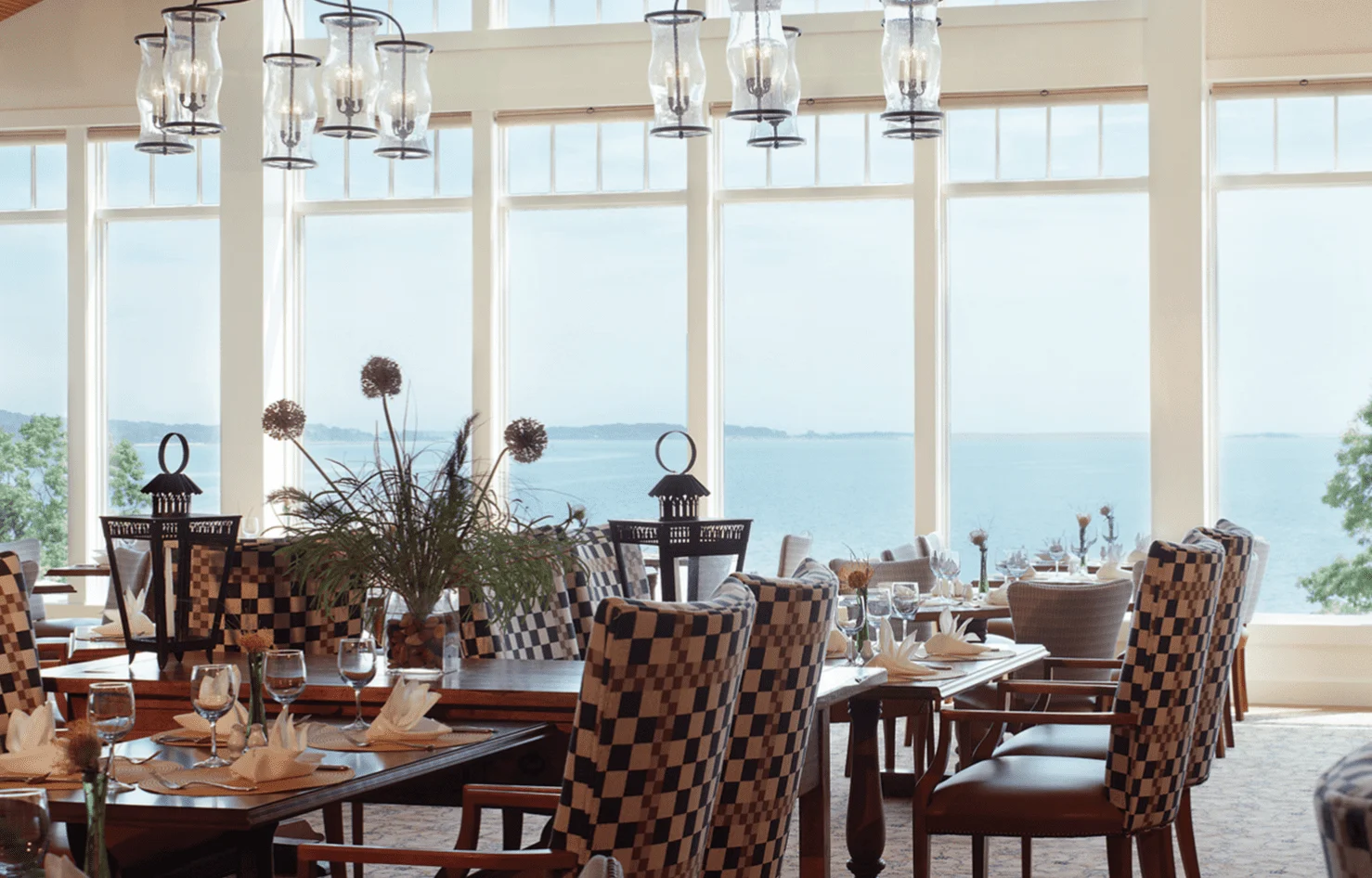 Cape Cod Rail Trail
Another fun idea for the active, adventurous couples! The trail is a paved route that spans 25 miles (41 km) from South Dennis to Wellfleet. It is certainly one of the most popular activities for tourists in the area, both couples and families alike as it provides a way to see some of the most beautiful countryside and views of Cape Cod.
Biking is one option to tackle the trail. Other options include hiking, rollerblading, and horseback riding. If you want to hire bikes you can do so at the Dennis Cycle Center. It costs $16 for 2 hours or $25 for all day hire.
Visit The Cape Cod Lavender Farm
If you love all things pretty, we would highly recommend a trip to the Cape Cod Lavender Farm.
This is a small family owned business so it is really nice to be able to support small (by buying some cool lavender products) while also enjoying the absolutely stunning scenery. The farm includes 11 secluded acres with over 7,000 plants. Also on the property are some really nice woodland walking trails. The farm is free to visit and open March-December.
If you want to see the best lavender, in peak color and bloom,  it is advisable to visit between late June to mid-July. Products available for purchase include divine lavender body butter, shampoo and sea salts.
Stay in a romantic sea captains Bed and Breakfast:
Our B&B is a romantic antique sea captains manor located in the heart of historic Brewster, MA, Cape Cod – the "Sea Captain's town". Built in 1801, the Old Manse Inn has been home to generations of legendary seafarers. We have 12 beautiful rooms all very different and to make your romantic stay even better we have several packages to help make your experience even more memorable so check us out at https://www.oldmanseinn.com and enjoy!